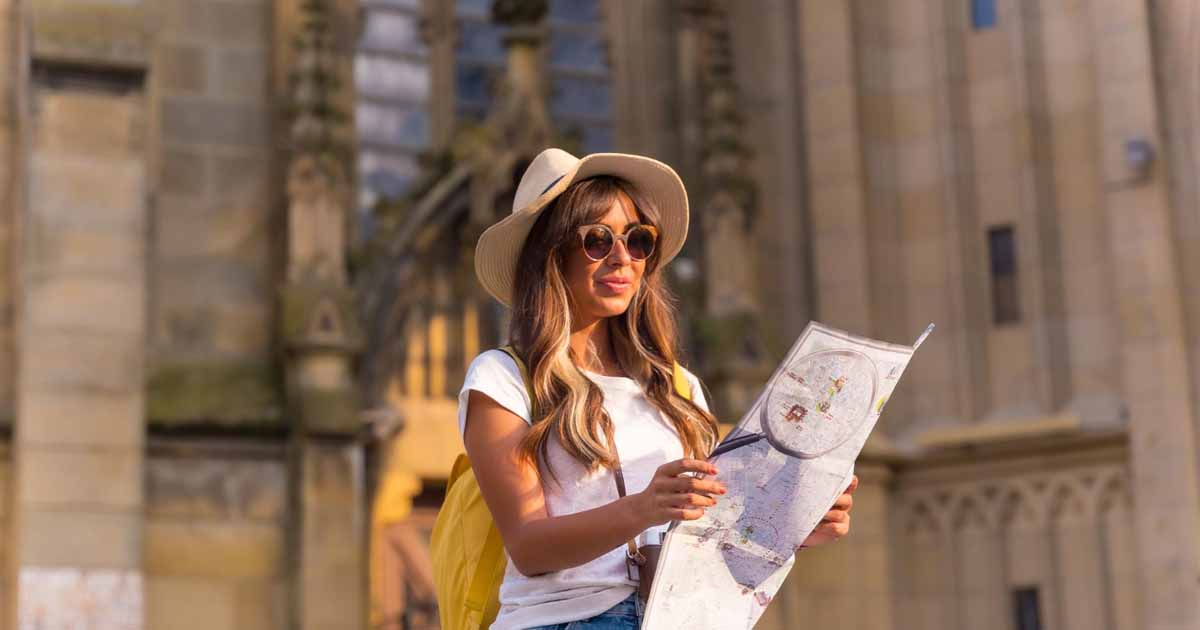 7 Historical Landmarks to See in West Hartford, CT
The town of West Hartford, CT, has so much to offer, especially for people who are quite fond of history. Initially founded in 1679 as an agricultural community, it took some time to become Hartford's wealthy residential suburb. It was named West Hartford by 1806 and eventually incorporated separately in 1854.
Within the 350 years of its existence, West Hartford, CT, has been home to several historical landmarks. Come with us as we further explore this town's historic places.
1. Hartford Golf Club Historic District (1896)
The Hartford Golf Club Historic District is not only a hub for gold lovers in West Hartford, CT., but it also serves as a district for many residents in the area. The place's origins go back to 1914 when the Hartford Golf Club purchased the land. The 500-acre area was a social magnet, encompassing subdivisions and a lovely golf course view. A premier golf course architect named Donald Ross designed the course, which was still a much-loved expanse in West Hartford, CT.
Even today, the Hartford Golf Club District looks exceptional and still functions well. The entire district is still intact, with rolling green landscapes and humble but architecturally-marvelous homes decorating the area.
2. Renbrook School (1931)
The Renbrook School was one of the educational facilities responsible for the onset of progressive education for children in West Hartford, CT. It was initially named the Tunxis School, but the constant moving of locations due to increasing population led the way for it being named Renbrook School. The founders of this school started educating their students in a rented house on Albany Avenue. But because of higher enrollment rates, they eventually moved into more significant buildings. After their initial location, they transferred to a much bigger house in Farmington and Outlook Avenues. After some time, they erect their building on Trout Brook Drive. With the increasing need for a more extensive educational space, they eventually moved to the Renbrook estate.
3. Old Center Burying Yard (1719)
People say that dead men tell no tales, but the Old Center Burying Yard in West Hartford, CT, begs to differ. People eager to visit the place will find the gravestones as excellent examples of art, language, and even the biography of some residents around the area. In this cemetery, you'll find various gravestones dating from 1725 to 1896, with the majority being around the 18th century. Most of the stones erected later in those years can be found at the Old North Cemetery.
Many visitors think of the Old Center Burying Yard as a time capsule from the 17th century. This is a fascinating place to visit if you want to get a glimpse of the stories of the ordinary people who went to live their lives during the day and were later buried in said cemetery.
4. Revolutionary War Campsite (1778)
Military history buffs would find great value in visiting the Revolutionary War Campsite. This camp is situated in a wooded area in Metropolitan District Commission that served as an encampment in 1778 for the Continental Army soldiers who fought in the American Revolutionary War. Many people initially believed it was an encampment of the French Army under Marshal Jean-Baptiste Donatien de Vimeur, Comte de Rochambeau. But detailed reports show that they never settled in the area in West Hartford, CT.
The truth is, the American soldiers under Enoch Poor and Ebenezer Learned settled in the encampment. They were ordered to prepare against the British Army's possible raid against Connecticut communities.
5. Noah Webster House (1748)
Noah Webster is a famous lexicographer who dedicated most of his life to making significant contributions to the American education system. He's responsible for the Blue-Backed Speller, a spelling book that has helped generations of American children to spell and read. You may recognize his surname because of his magnum opus, the American Dictionary of the English Language, which we now know as the Merriam-Webster Dictionary.
His house in West Hartford, CT, which now also serves as a museum, is open to the public. Visitors can see some of his mementos, including his desk, and original editions of his books, including the History of Epidemic and Pestilential Diseases.
6. Charles E. Beach House (1901)
The Beach family originally had a sizable agricultural estate (aka. Vine Hill Farm), which included the shingle-style Charles E. Beach House. The house, together with the farm, has a rich agricultural history. One, in particular, is Vine Hill's farm production of "baby's milk," a hygienic milk product created by Charles E. Beach and his associate, Frank H. Stadtmueller, who was also responsible for running the farm. This baby's milk was produced through carefully cleaning and milking cows and led to Vine Hill's status as a top-tier dairy farm in West Hartford, CT. 
Due to the turbulent years that followed World War I, the farm's operations significantly declined. Most farmhands either joined the war effort or settled for factory work. Eventually, Bloomfield's Woodford Farm surpassed them as the region's top supplier of infant formula.
The house by itself is such a marvel as well. It has rich architectural details inside and an asymmetrical exterior covered in wood shingles. The entrance was moved from South Main Street to Brightwood Lane due to the road's layout, leaving the home's original cobblestone port-cochere at the back of the house.
7. The Spanish House (1929)
If you're a big fan of Colonial Revival-style homes, you'd greatly appreciate the so-called The Spanish House, located at 46 Fernwood Road in West Hartford, CT. The home includes red tile roofing, white stucco walls, and intricate ironwork. The structure is designed in a U shape, with a central court at its center. Many believe this house's cobblestones were from the old trolley line on Asylum Avenue. The unusual yet much-appreciated architectural sight it provided the town, along with the preservation work done by owners, made the house worthy of the 2003 West Hartford Historic Preservation Award.
If you pass by Fernwood Road, visit The Spanish House. We guarantee that it'll be worth your time.